Factory Tour
Mastellone Giuseppe Inlaid Wood Work
Visit our workshop in the Sorrento coast and live the experience of a fantastic tour in an authentic Sorrentine Inlaid wood Factory!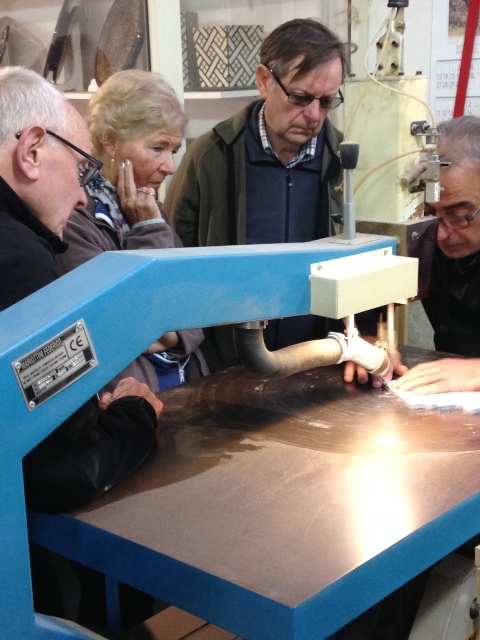 Mastellone Giuseppe – Factory Tour
Visit our workshop in the Sorrento coast and live the experience of a fantastic tour in an authentic Sorrentine Inlaid wood Factory!
You will live a unique experience, touching, exploring and following, together with our artists, the traditional technique of Sorrento Inlaid wood art.
Following the working process in all its phases, starting from wood veneer up to the finished product, with the certainty to take home a unique and original article, sure of its origin and its manufacture.
Discover with our artisans the secrets and the workmanship of the Sorrentine Inlaid wood art. You will have the opportunity to participate in working processing, starting from the piece of wood to the finished product.
An old Art handed down from father to son, who have been able to innovate and modernize with unique design without neglecting the ancient tradition.
You will find to a small showroom at the factory so, you can buy our original articles, sure of its quality and provenance with the possibility of worldwide shipments! And, if you have any special requests for designs, we can create customized items only for you!
The tour provides
Tour of Inlaid wood Factory with Working Demonstration
Duration of the tour: less than an hour
Open Every day from 08:30 to 18:00 except Sunday (by appointment)
tour in the English language
Factory shop and opportunity to purchase the inlaidwood products with worldwide shipping
3 km only from Sorrento and easily reachable by car towards amalfi coast
Conditions
the reservation for the tour is subject to a small deposit that will be sent to you by e-mail (paypal) after completing the form
The price is 40 € per person
We accept up to a maximum of 10 people per tour
Ask your car driver, your agency or your hotel front desk how to reach us!
What People are Saying about our factory tour

"Wood inlay is a beautiful art!"
"We were honored to see the laborious and beautiful process of wood inlay. We were welcomed and able to see the multiple steps of wood inlay. We even got to participate in making an inlay. Their work is precious and highly valuable to see. I strongly recommend booking for a unique and fun experience!"
Michelle – August 2022

"Wonderful opportunity to tour a mast craftsman's inlaid wood factory. This is an art form and business that is being passed down generation to generation. Our host Umberto was well spoken, kind and very informative. After walking through the workshop and learning how the pieces were made we were given a chance to create our own inlaid wood piece. We had such a lovely time and really learned a lot. This tour is perfect for adults, middle school and high school kids will love this! We will be returning in the future with friends! Thank you Umberto!"
Dave – May 2021

"My husband and I had a wonderful experience. Umberto and his family were very welcoming and amazing at their craft. Their work is absolutely beautiful and it was incredible to see every step that goes into each piece that you would not think about without getting this experience. It was very fun assembling the coaster and was a little sample of how much detail is put into the work that they do."
Kelly – November 2019

"WHAT an amazing, unique experience!!!! I highly recommend this for anyone. It is a family owned operation and they did a fabulous job of explaining the process from start to finish (from types of wood used to process creating each piece). It gave me a deep appreciation for this craft and the intricacies that is needed. I had no idea the meticulous work that went into making each piece. Umberto, his father and brother were WONDERFUL! If you are even thinking of doing this… do it as you will NOT be disappointed. I loved ❤️❤️ it. Umberto and his family made us feel special and it was such a joy to watch them work. Thank you for making our Sorrento trip a memorable one!! My mom and I even made a gift of our own to remember this by."
Natalie – Septermber 2019
Book our Factory tour now!
Via Tasso, 19 - Sorrento (NA)
MON – FRI
08:00 – 13:00
14:30 – 18:00
Via Vincenzo C.A. Ferraro, 18 - Sant'Agnello (NA)